Pool Contractors Advice & Support
Industry experts are ready to help you find the products and supplies for your next job.
Take The Guesswork Out of Pool Construction & Maintenance.
Our support team is composed of experts who are knowledgeable with the ins and outs of the best products and supplies for any pool project.
Since starting with Pool Contractors Supply in 1997, Neumann Payne has helped companies across the United States find the right products for their pool construction and maintenance needs. His expertise in the nuances of pool construction, including gunite pools, prevents companies from overspending on materials.
As our company grew, we knew the value of having a "Neumann" at each location. Neumann has not only continued to sit as our resident expert in all things pool, but he has helped train and educate our expanded staff to ensure that you'll always have access to the right knowledge and the right products.
We've Been Doing This for 60 Years
We know a few things about the Pool Industry!
Combined 30 years of experience
Experts in Gunite, Fiberglass, and Vinyl Pools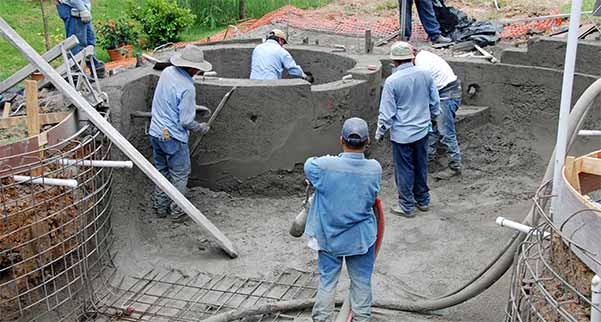 Want access to our team of experts? Sign up as a customer and you'll not only have 30 years of combined support experience at your fingertips, but you'll receive exclusive deals and offers on products.
Sign up now to get access to our inventory of
products plus deals and specials.
Support for Every Stage of the Pool Life Cycle